Same-Day Delivery for Furniture, Fixtures, Equipment and Accessories
Nationwide furniture delivery service for contractors, suppliers and manufacturers
Curri is the courier platform that makes life easier for contractors, suppliers, and manufacturers of FF&E nationwide. Think of Curri like Uber, but for deliveries of your furniture, fixtures, equipment, and accessories. When you need your supplies and materials delivered, just put in your request and we'll select a driver to get the job done for you. Curri is the most efficient and affordable way to get your FF&E supplies and materials delivered.
Interested in learning more and finding out how we can help your business? You can contact us at sales@curri.com or request a demo to see our platform in action!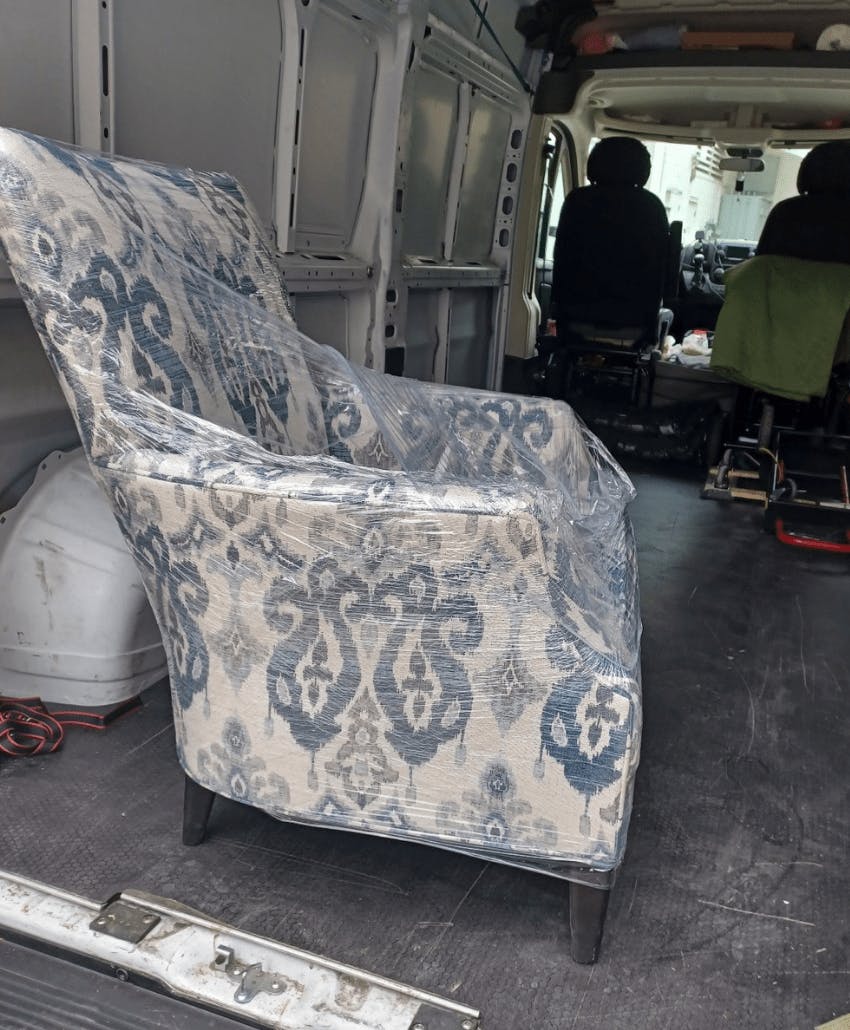 FF&E Courier for Construction, Renovation, and Remodeling
When you're needing an FF&E courier for construction, renovation, and remodeling you can count on Curri. Our couriers are able to get your deliveries done in time and they'll make sure they get directly to the job site. Our local drivers are on-demand and able to take care of your deliveries.
That means you can guarantee on-demand delivery to your customers. They'll love being able to request a last-minute delivery from you and know that it will get to them when they need it. You get better service for your customers and you save money. That's just one way that Curri makes your life easier.
Last-Mile, Last Minute: Single Items or Bulk Shipments
If you're worried about last-mile deliveries, you don't have to worry anymore. Curri is your new final-mile delivery hero. No more stressing about the logistics of your last-minute shipments. Just request a driver and we'll get the right one on their way.
It doesn't matter what the size, shape, or volume of your delivery is. Nothing is too difficult for our team. If you have a bulk shipment, we've got you covered. If you just have one item that needs to get somewhere quick, we can do that too. There's no need to send your team out on a hectic delivery when you can call on Curri instead.
Scheduled Routes, Hotshots, Round Robins, LTL and FTL Freight
Curri is capable of so much more than just your last-mile FF&E deliveries. We've got your back on any type of delivery you can think of. If you need a scheduled route, a hotshot, a round-robin, an LTL freight, or and FTL freight delivery, you can count on Curri. Curri works the way you want us to. If you need to see us every day, we'll be there. If you're only needing us to fill in when workload is overwhelming, just let us know. Curri is a part of your team as much as you want us to be.
We can also fill in when your fleet isn't cutting it. The Curri fleet has every vehicle you could ever need, and we're always expanding. If you need a semi-truck or flatbed for a bulk shipment, Curri has one for you. If you're just needing a sedan for a smaller shipment, we can send one your way. We've got everything in between too, along with specialty vehicles. Learn more about the Curri fleet below and find out how we can help fill in your delivery ops team.