Enterprise Delivery & Logistics Platform for Retailers and Distributors
Increase Sales, Lower Costs, Reduce Risk, and Improve Customer Experience
The logistics industry is critical to the success of any enterprise. An efficient and effective logistics operation can mean the difference between a business with stagnant growth and one that drastically increases profit margins.

Retailers and distributors turn to Curri to maximize operational efficiency, offload risk, grow sales, lower costs, expand market capabilities, and meet the challenges of a modern supply chain.

Our proven logistics solutions, team, and industrial distribution supply chain expertise will help take your business to the next level. Get in touch with Curri at [email protected] or request a demo below!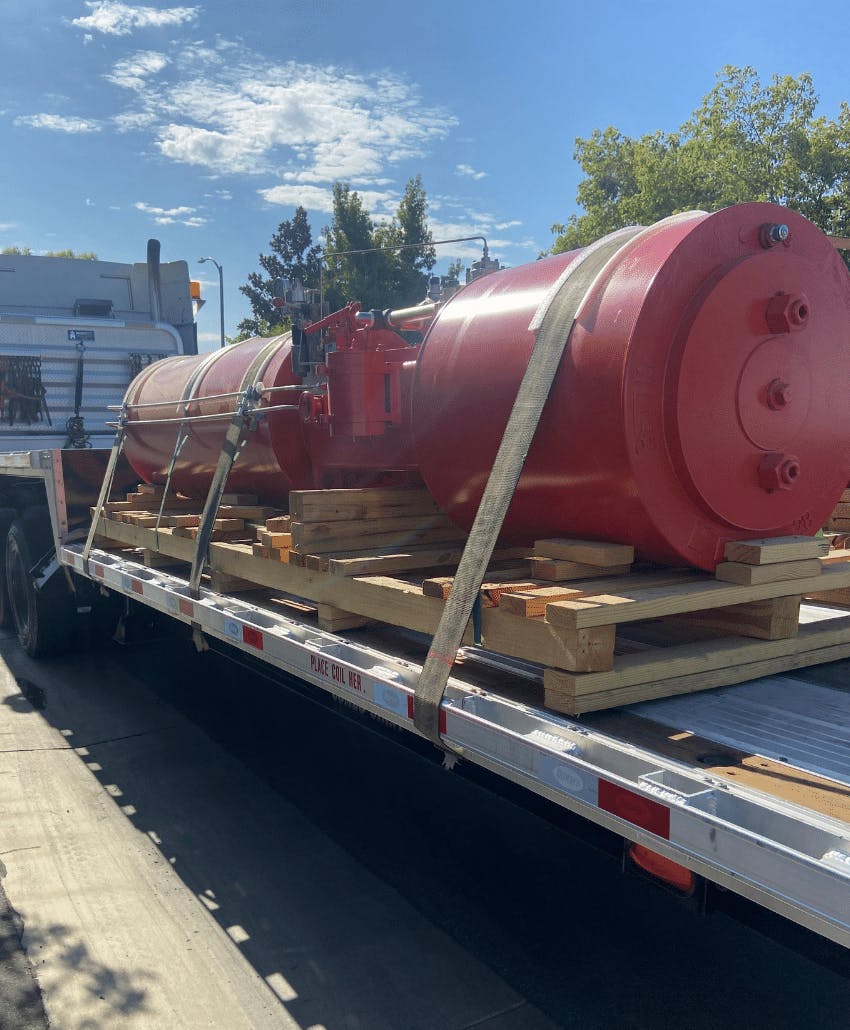 How Curri Works
Everything you ever wanted from a logistics partner is bundled into the Curri platform to streamline your enterprise operations. With access to our 2M+ nationwide carrier network of certified drivers, your enterprise can instantly handle spikes in demand or degradation in your fleet.
We match every payload with the proper vehicle in a matter of seconds, allowing you to book deliveries on our platform in less than a minute. As a result, you can convert more sales across your enterprise with faster order entry and provide a superior customer experience nationally. 
The Curri platform provides mutual transparency and clarity between your enterprise and your customers with real-time live tracking and proof-of-delivery photos.
Our elastic fleet ensures your company has the right number of vehicles at its command to increase sales across all enterprise locations. You'll never have to buy more trucks to meet spikes in demand, and you can start reducing current operational costs eating at your profit margin.
Local Delivery Drivers Nationwide - Sedans to Semi Trucks
Our network of local delivery drivers is trained, certified, insured, and equipped with the proper securement gear to move your payload safely and professionally.
From sedans to semi-trucks, hotshots to freight, our nationwide fleet has it all for your enterprise. With over 500,000 deliveries completed nationwide, our fleet can handle any delivery, whether you need a simple car or a 20' flatbed truck. We're 50% more on-time than competing couriers, meaning fewer complaints and more happy customers.
Whether you need expedited delivery to convert more sales or a dedicated service with a daily truck and driver to expand your capabilities, our platform has the right enterprise delivery options for you.
Control Your Cost-to-Serve with Flexible Fleet Expansion
Our logistics platform offers a flexible fleet expansion solution that helps enterprises instantly right-size their fleets and control operational costs. We make it easy to scale up or down your fleet to reduce your cost to serve and lessen the enterprise risks associated with delivery.
Easily manage and minimize vehicle and staffing expenses for your enterprise by relying on a fleet you can book in seconds. Using Curri, our customers save over 30% on operational costs, like fleet maintenance and insurance, and save upwards of $36K per truck annually when using Curri for fluctuations in last-mile demand.
Our clients decrease their exposure to risk and liability with our enterprise-grade cargo insurance and safety compliance. All Curri deliveries are insured up to $25,000, with additional coverage available up to $250,000 or more.
Quickly eliminate any issues in your supply chain before they become logistical nightmares. We reduce run-around time with exception management through our tech-enabled, cross-platform features like real-time delivery tracking and on-call exceptions assistance.


Convert More Sales and Increase Customer Retention
Our logistics platform optimizes local deliveries in real-time, so your enterprise can focus on growing sales and expanding your market reach.
You'll never lose a sale again because of fleet constraints. Improve your enterprise sales by increasing your efficiency. Our clients have converted 24% more sales by offering on-demand delivery with Curri.
Curri enables you to improve your customer experience by providing timely and accurate information about orders and deliveries. And as a result of an improved delivery service, our customers experience a 25% increase in customer retention.
As a result of making operations more efficient, our clients experience a 20%+ reduction in customer service and operations hours. The valuable time savings puts the focus back on your enterprise's objectives and sales goals instead of trying to fix operational inefficiencies.


Real-Time Tracking with Proof-of-Delivery Signature and Photos
Enhance your customer experience with real-time live tracking and proactive communication throughout the delivery process for your enterprise orders. By email and SMS, live delivery notifications keep your enterprise and your customers updated on the progress of the delivery until its completion.
Our driver network takes a proof-of-delivery photo at the pickup and drop-off locations, ensuring your products arrive in the high-quality condition they are picked up. A final digital signature from your customer marks the delivery as a success and another happy customer gained. You can review the detailed delivery history of each order placed from our platform with the corresponding photos and signature.


Seamless Integration - Robust Analytics and Reporting
Extensible and pluggable at its core, our platform allows us to meet you in the toolset vital to your workflow. We seamlessly integrate into existing systems like TMS, WMS, ERP, POS, EDI, and E-commerce, meaning you never have to leave your ordering interface. Curri can stand up a direct integration in a matter of weeks, not months or years.
Get the insights you need to optimize operations further and empower your enterprise team. Our collaborative, team-first logistics allow you to manage enterprise deliveries transparently together. Our robust analytics and reporting will enable you to analyze and forecast logistics trends for your entire enterprise.