Same-Day Courier for Cabinetry, Hardware, Supplies and More
A partner for retailers, showrooms, manufacturers and contractors
Curri's same day courier service is the perfect solution for the cabinetry industry. Our nationwide fleet can easily handle your deliveries for cabinetry, hardware, supplies, and more. It doesn't matter if you're shipping kitchen cabinets, bathroom cabinets, built-ins, entertainment centers, or anything else. You can trust Curri's fleet can handle it. Our courier service ensures your deliveries are always on time and that they're delivered directly to the customer or job site.
Interested in becoming a partner with Curri? Get in touch with our team at sales@curri.com or request a demo now!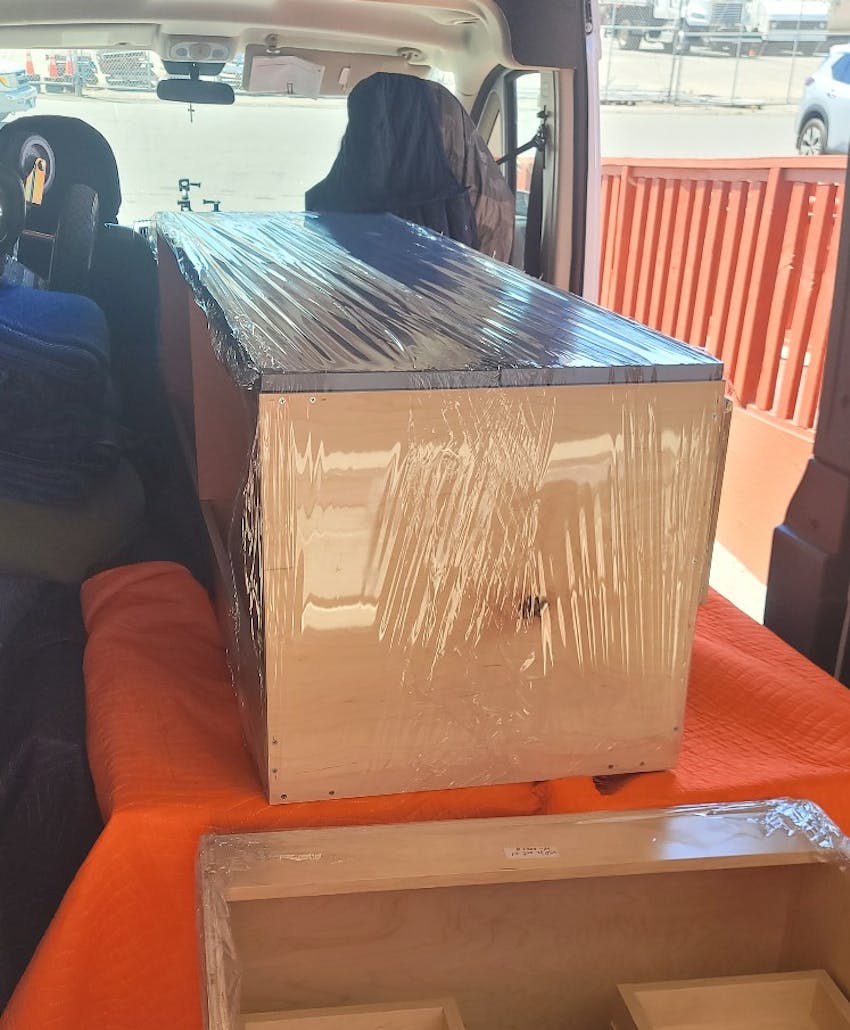 Fast On-Demand Delivery to the Home, Job Site or Distribution Center
With Curri, it doesn't matter what the final destination for your delivery is – we'll get it there. Our drivers offer speedy on-demand delivery to homes, job sites, distribution centers, and more. You can rest easy knowing that everything from your biggest bulk shipments to your single item deliveries will get to their drop off location.
In addition to offering on-demand delivery, Curri gives you access to a vast virtual fleet of vehicles. Which means no insurance costs, no fuel costs, and no maintenance costs for you. All you have to do is request the type of vehicle you need and our customer service team will send it your way. We have everything from semi-trucks to sedans. Outsourcing your deliveries has never been easier or more affordable.
A Complete Delivery Fleet: Hotshots, Dedicated Routes, LTL and FTL
Thanks to our complete delivery fleet, we can handle any type of delivery route you may need. If you need hotshots, Curri has you covered. LTL and FTL routes are no problem. We can also handle your dedicated routes for you. Just provide us with a manifest and let our customer service team handle the rest. We can take on deliveries for you every day of the week, or you can just use Curri every once in a while. There are no subscription fees, so there's no pressure. You just pay for Curri when you need us.
Our platform can also seamlessly integrate with your current tools. Your ERP, POS, and eCommerce platforms can easily connect with Curri, allowing you to book your Curri requests right through your usual interface. We make Curri as easy to use as possible, so there's no added stress for you.
Local Drivers: Trained, Insured & Background Checked
Along with our vast, well-equipped fleet, you also get Curri's professional local delivery drivers. Our local drivers know your area as well as you do, so you can trust they'll be able to get your cabinetry supplies and materials to their destination in the most expeditious fashion.
Our drivers are also background checked and fully insured, in addition to being trained to deliver excellent customer service. With Curri, you automatically get every delivery insured up to $25,000, with the option to add more coverage if you choose. You can always trust that Curri and our drivers have your back.