Same-Day Building Materials Delivery for Contractors
Nationwide service for residential and commercial contractors
Curri is the best tool for residential and commercial contractors everywhere. With Curri, you can get same-day building materials delivery, when and where you need it. Our nationwide fleet network is ready to save you tons of time and money.
Think about how you order an Uber or a Lyft. Curri works the same way, but for your building materials, parts, equipment, and more. It's simple to use, intuitive, and cost-effective. Ready to learn more? Check out our demo below or read on to find out what Curri is all about.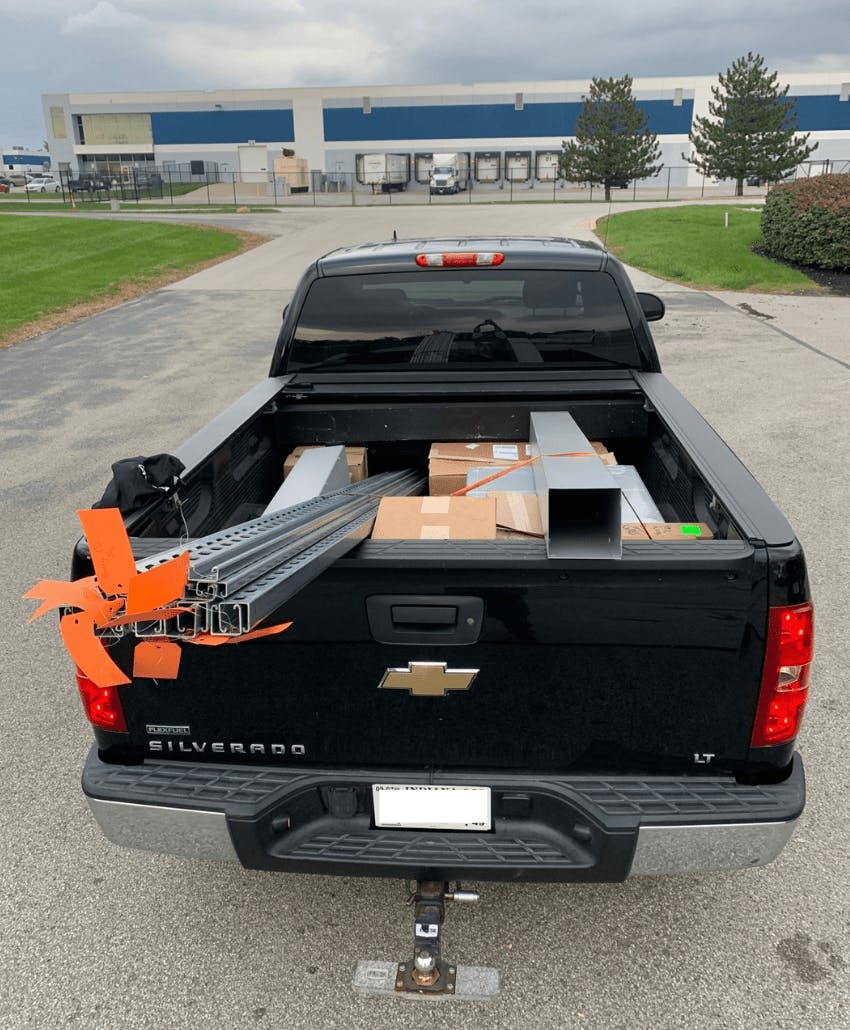 Don't Waste Time Shopping - We'll Pick Up Your Online Orders
Everyone thinks that a quick trip to the store is exactly that — a quick trip. But that's almost never the case. Even if you're grabbing a few things, you have to park, drive there, go in the store, find your materials, check-out, drive back….you get the picture. It always takes time out of your busy schedule to go retrieve supplies and equipment from the store. Why not let us take care of it for you?
All you have to do is place your order online, let Curri know when to pick it up, and you can get back to doing the important stuff. An experienced local driver will bring your delivery directly to the job site. You'll save time, save money, and you'll get more work done.
Increase Your Flexibility for Operations Staffing
Your operations staffing can be much more flexible with Curri. If your staff is just overworked and overloaded, Curri can take on that extra burden. This makes for happier employees and a more manageable workload. If you don't have enough staff to cover your shipping operations, Curri can fill in the gap. If you don't have a delivery ops team altogether, Curri can be that team.
Curri is extremely flexible and customizable to the unique needs of your business. Whatever you can throw at us, we can handle it.
Home Builders Can Keep the Team on the Job Site
If you're a home builder, you don't have to send your team out to pick up supplies and equipment. Just pull up the Curri app and have a driver deliver what you need. We'll bring it right to you locally, same-day, on-demand.
Property Maintenance Teams Always Have the Right Supplies
Property maintenance teams need to get the job done quickly and effectively. If you're ever missing the right supplies for the job, Curri can make sure you have them. Unexpected maintenance jobs can be easily accounted for when you can simply order the parts you need for repair, without ever having to leave the property.
Change Orders Are Easier for Renovation and Remodeling Teams
Change orders can be a hassle for renovation and remodeling teams, especially if you're trying to stay on schedule. With Curri, change orders aren't a big deal. If work is added to your scope, you can have a driver bring in the supplies and materials you need. If work is removed from your scope, you can use Curri to pick up the extraneous supplies and materials and return what you're not going to use anymore.
Curri Can Handle Your Tool and Supply Returns to Retailers
If you have extra tools and supplies you don't need for a job, there's no need to send a team member out to return them and waste their time. Just order a driver and we'll send someone out right away. They'll come right to your job site and get your tools and supplies back to the retailer, so you have one less task on your plate.
Reduce Fleet Vehicle Expenses for Your Business
Imagine never having to buy a new vehicle for your fleet. Imagine that you don't have to pay for maintenance, gas, and insurance for your vehicles anymore. With Curri, you don't have to imagine. Our fleet network consists of just about any vehicle you could ever need. With specialty vehicles and vehicles of every shape and size, you can rest assured that you'll always have a driver that can get the job done for you. We can also take care of any route you might have. Our network of drivers can handle hotshots, round-robins, LTL, FTL, scheduled deliveries, and anything else you can think of.
This will greatly reduce your vehicle expenses, but it will also reduce your cost of delivery overall. This is because Curri doesn't require you to book vehicles that are bigger than you need for the job. Get the perfect fit and only pay for the vehicle size that is right for the job. Curri is in the business of saving you money.
Every Delivery Is Insured Up to $25,000
No need to worry if your delivery is safe. Whether you've got several truckloads or equipment coming your way, or a few packs of nails, we've got you covered. Each and every delivery is insured for up to $25,000.
This gives you complete peace of mind when you order through Curri. Your delivery is going to get to you one way or another. And although we have this insurance policy in place to make you feel great about using Curri, drivers are extremely professional and take the utmost care to ensure your package gets where it needs to go, so the insurance policy never has to be used in the first place.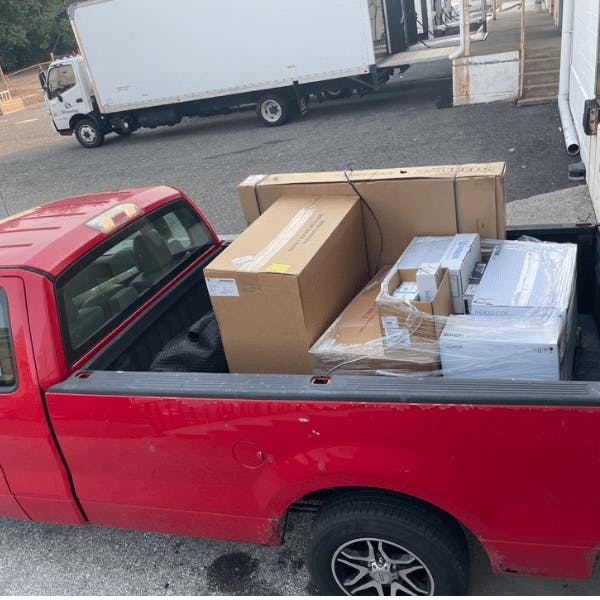 Curri Is Your Construction Supply Courier Solution
When you're in need of a construction supply courier service, choose Curri. We can take care of all of your supply and equipment transportation jobs with ease. Our driver network is professional, insured and background checked, our nationwide network of vehicles is unparalleled, and our customer service is top-notch.
All you have to do to get started is download the Curri app from Google Play or Apple App store. Set up your account and you're ready to start ordering deliveries. Whether you're needing Curri a few times a year or multiple times a day, we can work for you. Download Curri below when you're ready to use Curri to improve your business.